There is a global "war for talent". The growing skills-gap is fueling the talent shortage that exists. Companies and governments are faced with the challenge: how can they successfully upskill and reskill their talent workforce? What talent processes need to be in place in order to effectively attract and retain talent? What are the demands of talent in the 21st century? In short, what does the Future of Work, Jobs, & Education look like? 

ARTIFICIAL INTELLIGENCE & TECHNOLOGY
Artificial Intelligence is profoundly impacting business & society.  In order to prepare for the future, businesses, governments, & individuals must deal with questions such as: How can AI help businesses? How can AI help society? What are the dangers and/or limitations of AI? In which industries can AI help the most? What are the ethics of AI?

The history of technology shows us that technological growth is exponential. Technological growth brings with it change. How does one manage change? This is where the importance of leadership plays a crucial role. What is the Future of Leadership? Which leadership skills are necessary to succeed in the future world of business? How do humans & technology work together? 
Dr. Harpreet Singh — the founder of Harvard Innovation Lab startup Experfy and a renowned thought leader working at the intersection of AI and the Future of Work — interviews pioneers and thought leaders who are playing a pivotal role in forging a new future. This is a podcast that is making an important contribution to help us understand the Future of Work and the ways in which its pursuit is shaping online education, technology, corporate cultures, and labor markets.
Pioneers and thought leaders are sharing their perspectives on the Future of Work, jobs, learning, technology and workforce transformation.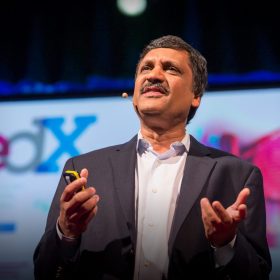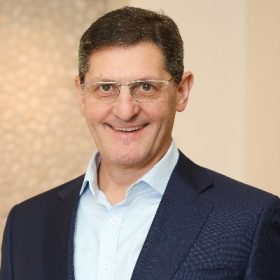 Chief People Officer, Mastercard